Main information:
Neuschwanstein Castle
Dressing room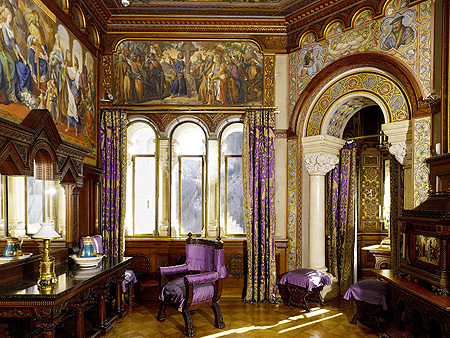 The dressing room is decorated in the style of a garden hall with an illusionistic ceiling painting of a garden bower with a trellis of vines open to the sky.
The murals between the panelling show scenes from the life and poems of Walther von der Vogelweide (c. 1170-1230) and Hans Sachs (1494-1576). Above the arch leading to the oriel recess are half-length portraits of both poets.
The seat covers and the curtains are made of violet silk magnificently embroidered in gold with an elaborate design of leaves, tendrils and pairs of peacocks. In the oriel recess is the king's jewelry box.
---